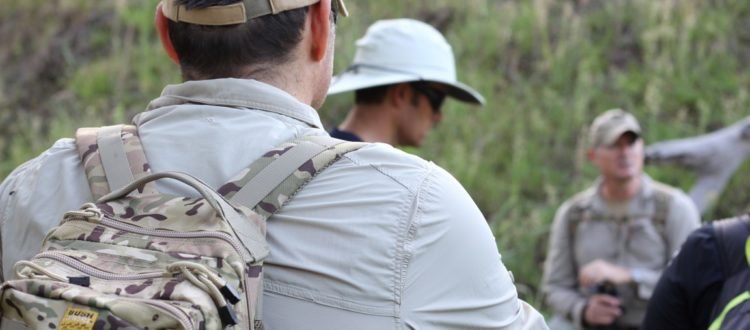 The Corporate Cave
Start From
$2,200.00 / Guest
Special Operations conduct high risk, complex missions under the most demanding conditions in hostile environments – and succeed! They are dynamic, agile and outcomes focused. They exemplify team, great culture and unified effort. Wouldn't it be great if you could replicate that in your organisation!
At The Corporate Cave we believe that an organisation's greatest asset is its people, its human potential. The key to unlocking that human potential is through developing good leadership, strong teams, mutual respect and trust – these are the pillars that underpin success and support an organisation through the most challenging of times.
Theoretical knowledge is all well and good but what happens under pressure? Can your team apply what they have learned? Can your leaders really lead? Discovering how your people perform under pressure, in real time challenges can provides invaluable insights.
Who you are
Your organisation understands your people are central to who you are and what you do. You value success, continuous improvement, and you strive for improved efficiencies and capabilities. You want to grow, improve, challenge and reward your team. You want to be on the leading edge and gain the advantage in your industry and are willing to approach this in an unconventional way…the special operations way. There's a why Special Forces teams punch well above their weight and achieve outcomes that to many seem impossible.
 What to expect
Expect the unexpected! Life is full of mystery, adventure and the unexpected… this experience is no different! TCC adventure is designed to make you more resilient to change and challenge – having this element of surprise and uncertainty is a critical part of that. The ability to be comfortable with uncertainty will set you apart as an individual and as an organisation. It is an essential ingredient in our 'secret sauce'!
However, here's a sneaky peak at what you'll get up to with The Adventure Group.
Day 1
Your journey starts with some valuable information and lessons about building trust, team and leadership as well as task analysis, problem solving and planning the Spec Ops way. You'll then travel to a secret bush location where you will meet the rest of the TAG Team and your mentors for the mission ahead. You will be briefed by former Special Forces Operators on all things safety and emergencies before being introduced to 'The Code' (Code of Conduct). Then a mission brief before you embark on your first Night Mission!
Day 2
You will be up early for a morning patrol in the bush. After a bush breakfast it's straight into a morning full of learning and tasks to include solar navigation, survival tips, bushcraft and a challenge. Meals from here on in are Army rations from your very own ration pack. The afternoon and evening consists of the conduct of a mission which involves a series of tasks culminating in a tactical Close Target Recon. The night ends with stories and discussions around the camp fire under the night sky.
Day 3
You're up early again for a delicious ration pack breakfast! After that it's off the 'Wall of Death' for some abseiling and other team building activities. We then head back to a luxury resort for 'Beer and Medals' which includes a 'hot wash' (debrief) and lunch.
Expected Outcomes
Outcomes are not something you buy at the shops. They are dependent on input and effort; on investment in hard work, sweat and sometimes tears! If you don't make this investment, then the outcomes you achieve degrade. However, here are the expected outcomes that typically result from participating in The Corporate Cave:
Increased teamwork and the ability to build stronger teams
An increased ability to problem solve
Task analysis
Increased understanding and ability to plan and give instructions
Increased leadership skills and ability
Increased resilience
Camaraderie
Sense of personal and collective achievement
A stronger culture
Fun
How Hard is it – Who can do it?
This experience is suitable for most adults that are ambulatory.
There is a bit of walking involved on the weekend, but most of it is across fairly flat terrain. However, you will be required to carry a daypack at all times on the adventure. Some questions to ask are:
Am I fairly active?
Can I walk cross country for an hour without a long break?
Can I carry a 10kg daypack all day?
If you have any questions relating to suitability for this experience for your team please contact us.
 What's Included?
The following items and elements are included in the cost per head:
Accommodation
Food and beverages
All activities
Equipment outlined below
Insurance
'Beer & Medals' – Final Debrief and Social Gathering
Cost
$2200* per participant
Minimum 10 – Maximum by agreement
*Discounts may apply for larger groups and multiple bookings. Enquire for more information.
Dates
Enquiries are currently being taken for the following dates:
Other dates are available by arrangement – both weekday and weekends.
Have a date in mind? Drop us a line, we'd love to talk to you.
Location
We currently run TCC at several locations across Australia – Queensland (Grandchester & Sunshine Coast), New South Wales (Hunter Valley and Blue Mountains) and Victoria (Yarra Valley).
Our experiences are transportable, so if you have enough participants we might be able to come to you! Contact us for more details.
Kit and Equipment
TAG will provide all mission essential equipment and safety items. A list of kit required by individuals will be sent to you when you book. Check out our video about required kit:
Make an Enquiry
Use the form below to send us any questions or to get in touch.